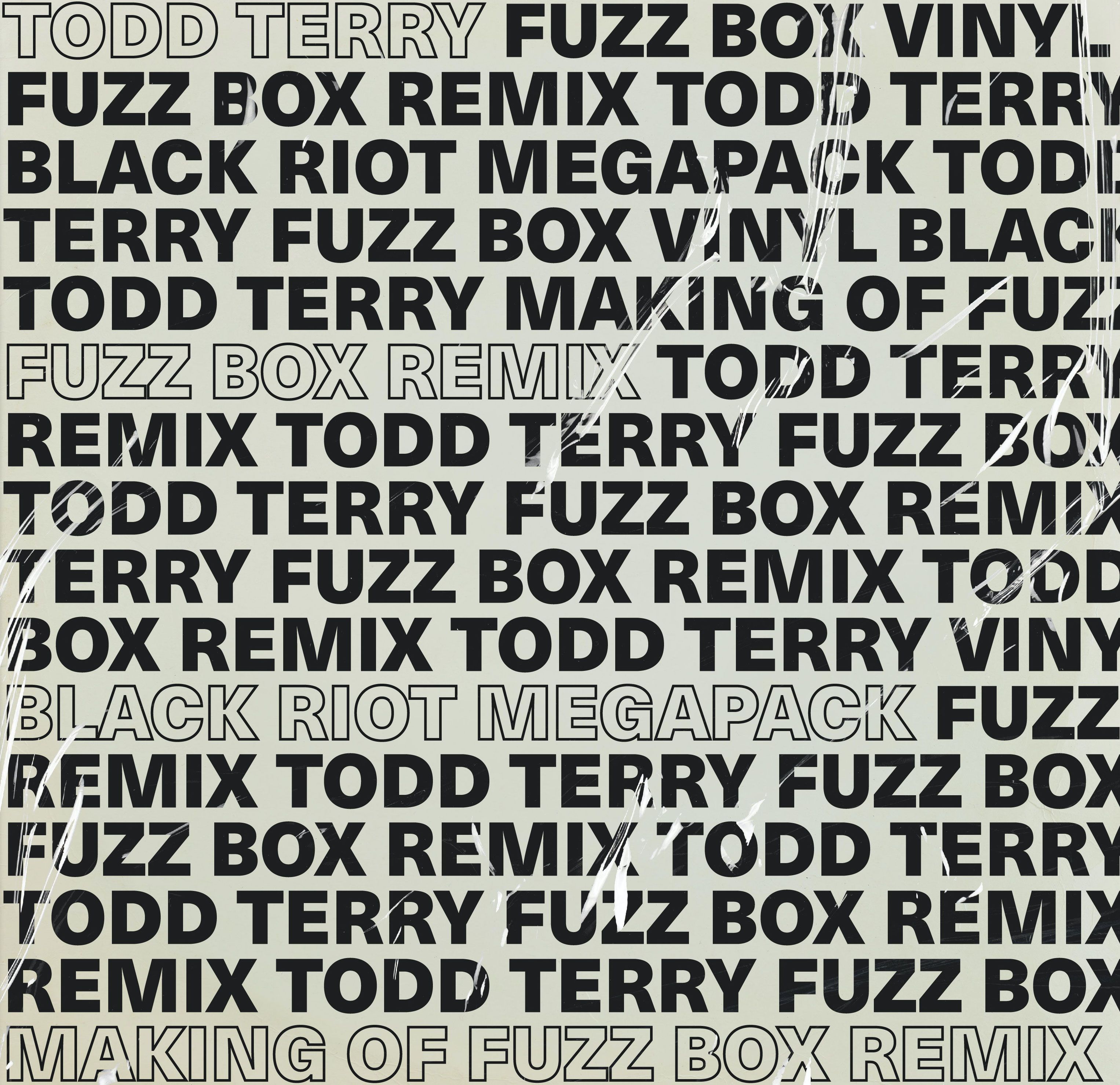 Dirty beats. Funky loops. Furious breaks.

Todd Terry first released Fuzz Box in 2000 as a DJ promo-only vinyl on InHouse Records under his alias Swan Lake. On a recent journey to his personal record vault, Todd uncovered three boxes containing 60 sealed copies of the record – the last 60 in his possession. Now Todd and InHouse are releasing this treasured vinyl from the vault, and each copy will be signed by the hand of Todd.

Completing the bundle is a brand new Fuzz Box remix and extended mix, exclusive to NFT holders and ready for club play. Holders will also receive exclusive behind-the-scenes video documenting the creative process behind the remix, and a copy of Todd's iconic Black Riot Megapack, a sample pack containing 190 classic loops, hits and sounds.
Todd Terry's Fuzz Box NFT gift box includes the following items: 
Fuzz Box - Promo Mix [2000 - Original]

Fuzz Box - NFT Mix [2022 - Exclusive]

Fuzz Box - Extended NFT Mix [2022 - Exclusive]

Signed Vinyl Copy of Fuzz Box - Promo Mix [1 of 60]

Black Riot Megapack - Sample Pack [190 Loops & Samples]
Rights

Your digital download of Fuzz Box - Promo Mix, Fuzz Box - NFT Mix, and Fuzz Box - Extended NFT Mix includes the following rights: personal listening, personal download, and inclusion in live DJ sets. It does not include any commercial reproduction rights. Any samples contained in the Black Riot Megapack sample pack are royalty-free and may be utilized in your own productions, provided you are using it as part of a new, original work, and not reselling it as a standalone sound.